Bitcoin (BTC) has lacked a significant leg up as bears continue to bite. Nevertheless, Bitcoin hodlers are not relenting in their quest to have more coins.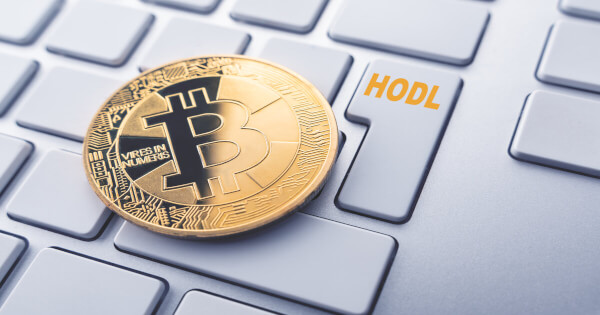 Data analytic firm IntoTheBlock explained:
"The number of Bitcoin hodllers has been growing in the bear market. Over 42M addresses are currently holding BTC, 4.5M more than a year ago."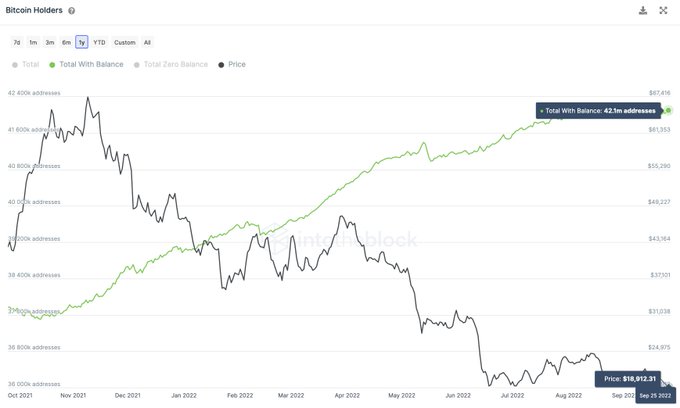 Source: IntoTheBlock
Since coins are stored for the future other than speculation, hodling has emerged as one of the sought-after strategies in the Bitcoin market. Furthermore, it triggers a bullish picture because it reduces selling pressure. 
Market insight provider Glassnode pointed out:
"Bitcoin has once again rejected below the psychological $20k region, plunging Short-Term Hodlers into severe, unrealized loss. However, Bitcoin hodlers remain steadfast, with old coin spending approaching a full cycle detox."
Glassnode recently noted that even though Bitcoin has lacked a significant upward momentum, this has not dampened the spirits of hodlers because coins aged at least 3 months hit an ATH of 86.3%, Blockchain.News reported. 
On the other hand, Bitcoin addresses with at least 0.01 coins have been surging. Glassnode stated:
"Number of BTC addresses holding 0.01+ coins just reached an ATH of 10,746,906 Previous ATH of 10,746,518 was observed on 25 September 2022."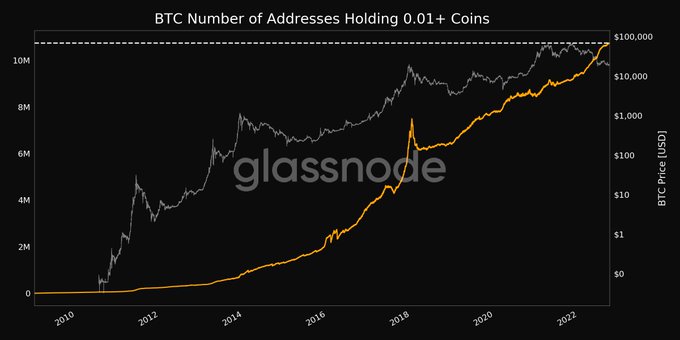 Source: Glassnode
Moreover, addresses with more than 10,000 BTC reached a monthly high of 101.
Even though a bullish picture has not been painted in the Bitcoin market, it remains to be seen how things shape up for the leading crypto in the short term.
"No bullish price structure for Bitcoin," senior market analyst at Cubic Analytics Caleb Franzen pointed out.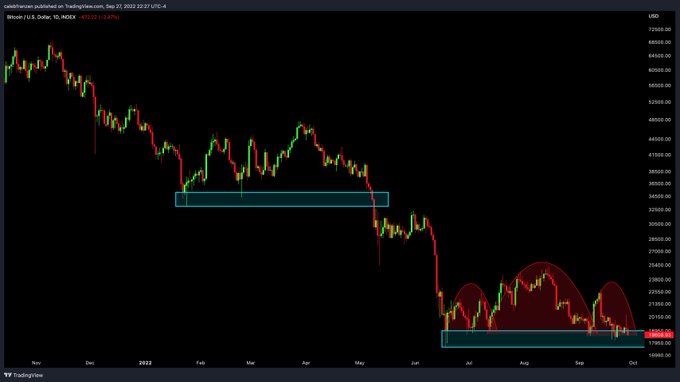 Source: TradingView/CalebFranzen
Bitcoin was down by 7.23% to hit $18,723 during intraday trading, according to CoinMarketCap.
Image source: Shutterstock