After enjoying notable momentum above $20,000, Bitcoin (BTC) slipped below this psychological price amid low appetite from institutional investors.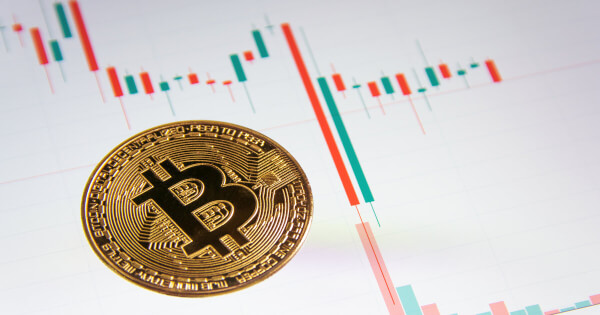 Market insight provider CryptoQuant pointed out:
"Institutional investors not yet buying BTC. If prices rose without buying by Institutional investors before the FOMC rate announcement in November, it is likely to lose its upward momentum and dump it."
Bitcoin was hovering around $19,494 during intraday trading, according to CoinMarketCap.
This price drop emerged as the United States recorded the slowest month of hiring in 18 months, indicating the hot job market was cooling slightly as the Federal Reserve tried to fight runaway inflation with inflation hikes. 
Marcus Sotiriou, a GlobalBlock analyst, stated::
"The jobs report was bearish for crypto and stocks, as the data came in hotter than expected."
Sotiriou added that the consumer price index (CPI) data expected next week would shed light on the move that the Federal Reserve (Fed) would take with regard to interest rate.
The Fed has been at the forefront of interest rate hikes, which have been detrimental to the crypto market as bears continue to bite. 
Since June this year, the Fed has adopted the strategy of increasing interest rates by 75 basis points (bps), a scenario last seen in 1994.
Nevertheless, the United Nations Conference on Trade and Development (UNCTAD) recently warned the Federal Reserve not to throw caution to the wind based on its continuous monetary policy tightening because this could trigger a global recession, Blockchain.News reported. 
Bitcoin has lacked the significant bullish momentum needed to drive it past the lower $20K zone and the tightened macroeconomic factors have been speculated as the root cause. 
Katie Stockton, the founder of Fairlead Strategies LLC., noted:
"I think we need to respect the downtrend and assume that the bear-market cycle is still dominant."
Meanwhile, Bitcoin hodlers have not shown signs of relenting in their quest to have more coins because more than 42 million addresses hold BTC despite the bear market. This is 4.5 million more than in 2021; data analytic firm IntoTheBlock pointed out. 
Image source: Shutterstock