After slipping to lows of $18,000, Bitcoin (BTC) has gained some momentum and crossed the psychological price of $20,000.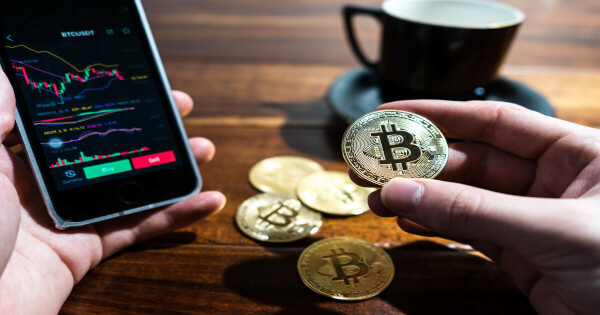 The leading cryptocurrency was up by 7.77% in the last seven days to hit $20,154 during intraday trading, according to CoinMarketCap.
The upward momentum is experienced amid Bitcoin whales on a spending spree based on heightened accumulation. Market insight provider Santiment explained:
"Bitcoin whales are showing signs of sustained accumulation, which has been a rarity in 2022. Since September 27th, addresses holding 100 to 10k BTC have collectively added back 46,173 BTC back to their wallets as large USDT holdings have dropped."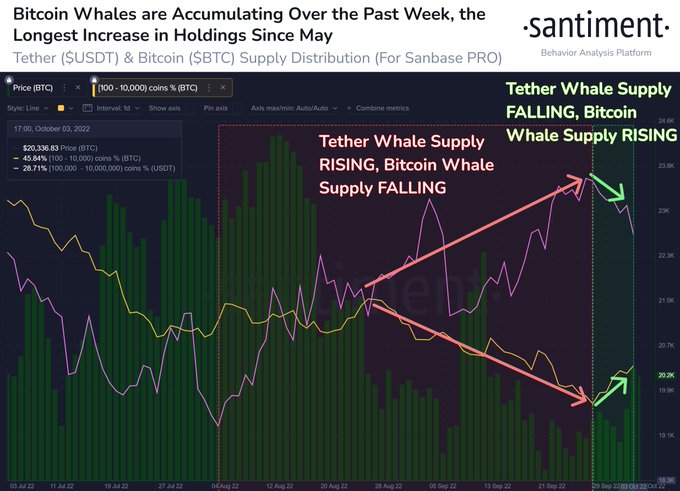 Source: Santiment
Therefore, whales on the Bitcoin network are showing a sustained hodling trend, which can also be depicted by the fact that more coins have been leaving crypto exchanges.
Santiment added:
"Bitcoin continues to see its supply moving away from exchanges as traders show further signs of being content with their current holdings. With less than 9% of BTC on exchanges for the first time since 2018, it is a good bode of confidence for bulls."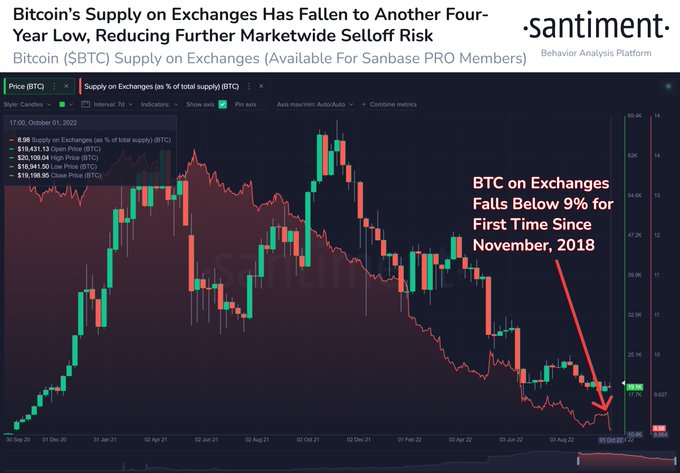 Source: Santiment
Bitcoin exiting exchanges usually reflect a hodling culture because coins are transferred to digital wallets or cold storage for the future other than speculation. Therefore, it's a bullish signal because it slashes selling pressure.
Bitcoin hodlers have not shown signs of relenting in their quest to have more coins because more than 42 million addresses hold BTC despite the bear market. This is 4.5 million more than 2021; data analytic firm IntoTheBlock pointed out. 
The bullish momentum being experienced in the BTC market is coming at a time when the UNCTAD has cautioned the federal reserve not to throw caution to the wind when tightening fiscal and monetary policies because this could prompt a global recession. 
The Fed has been at the forefront of increasing interest rates, which have been detrimental to the crypto market as bears continue to bite. 
Therefore, if the Fed heeds to this call, a bullish trend might be triggered in the crypto market because interest rate hikes have been the primary stumbling blocks. 
Image source: Shutterstock